>

Kinugawa Onsen's spring quality and effects

In olden times, the only hot spring was one called Taki Onsen on the west bank of Kinugawa River.
It was discovered in the Edo period, and it is said that only feudal lords and Buddhist monks on their way back from visiting Nikko could use it, because it lay in the territory of the shrines and temples of Nikko.
Later, another hot spring, Fujiwara Onsen, was discovered on the east bank. Today, Taki Onsen and Fujiwara Onsen are collectively called Kinugawa Onsen.
Kinugawa Onsen is a hot spring in Nikko, Tochigi, and is called a country retreat for people in Tokyo which is the equal of the Kanto region's famous Hakone Onsen.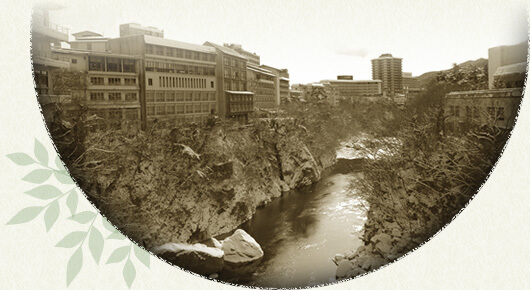 The spring quality of Kinugawa Onsen is classified as a simple spring. Its weak alkalinity means it is kind to the skin.
The hot water has a smooth texture, and is colorless, transparent, tasteless and odorless.
It is said to be effective for burns, and there's a saying that goes, "Kawaji for wounds, Taki (now Kinugawa Onsen) for burns."
It also has beneficial effects for skin diseases and gastrointestinal disorders, and for neuralgia, rheumatism and other problems involving the nervous system.
Spring quality

Alkaline simple spring
Bathing can be beneficial for:

Neuralgia, muscle pain, arthralgia, frozen shoulders, motor paralysis, stiff joints, bruises, sprains, chronic digestive disorders, hemorrhoids, sensitivity to cold, recovery from illness, recovery from fatigue, improvement of overall health
Bathing is not advised for:

Acute diseases (particularly if you have a fever), active tuberculosis, malignant tumor, serious cardiac diseases, respiratory problems, kidney problems, diseases involving bleeding, serious anemia, other progressive diseases in general, those who are pregnant (particularly in the first and final trimesters)